I finally finished up a Christmas gift for my nephew today. He's into dinosaurs so I made him a set of 4 amigurumi crochet dinosaur toys. they turned out pretty cute.
The pattern is from Gourmet Crochet on Etsy but it's not looking like she is selling the dinosaur pattern anymore.
Want the patterns to make cute crochet dinosaur toys?
Check out these downloadable dinosaur crochet patterns on Etsy…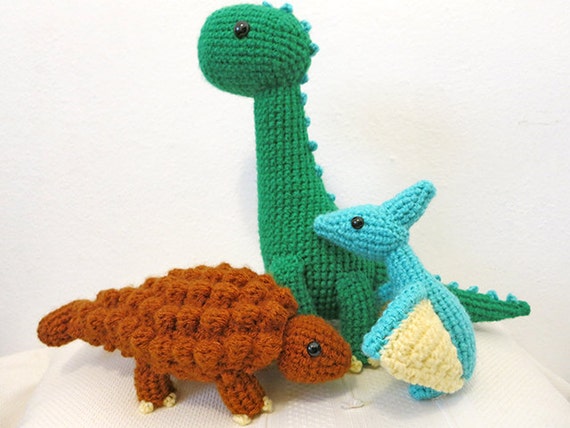 Dinosaur Crochet Pattern Bundle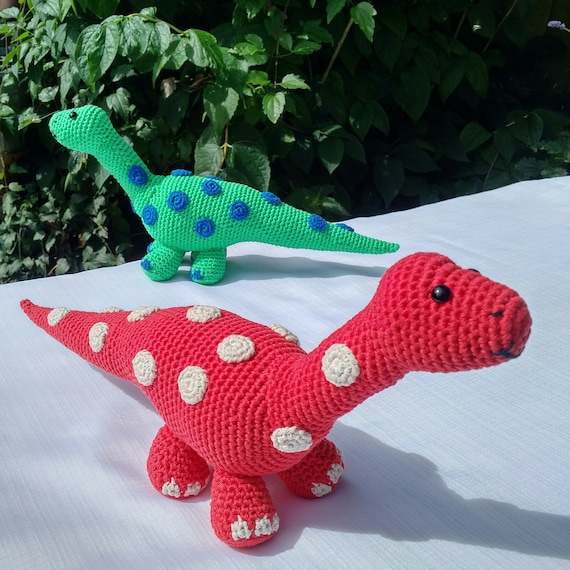 Crochet Diplodocus Dinosaur Pattern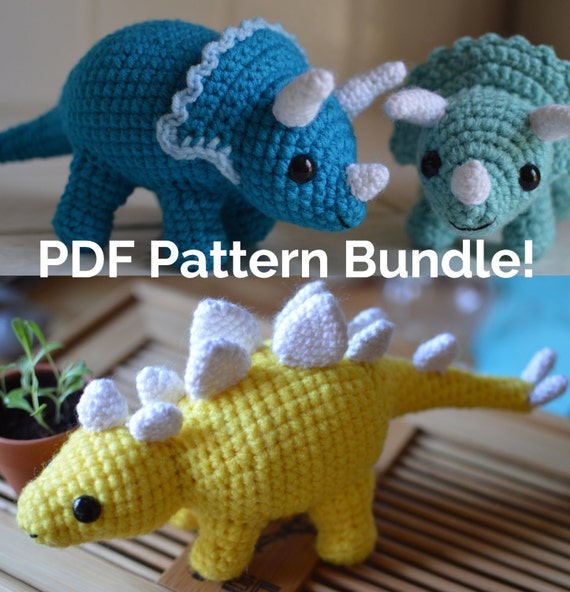 Crochet Triceratops and Stegosaurus Pattern Bundle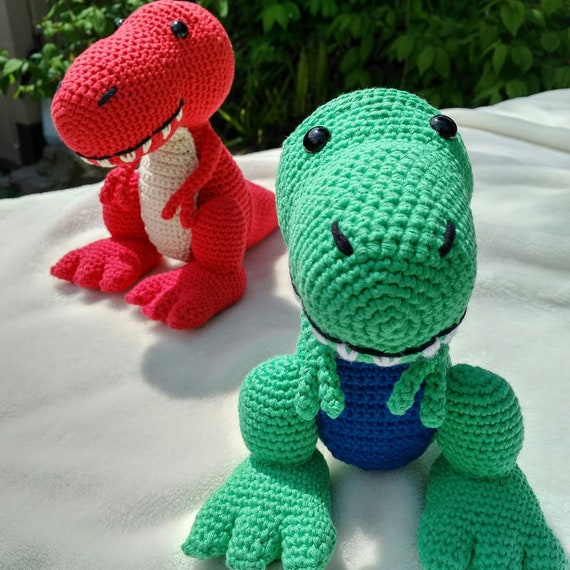 Crochet T-Rex Pattern

All the crochet dinosaur toys are super cute but I think the triceratops is my favorite. I hope my nephew likes them.